From
Refdesk.com
Subscribe to
Daily Mailings
The History of Social Security
This site contains one of the largest and most extensive collections of history-related materials in the federal government. We present here both the institutional history of the Social Security Administration and the history of the Social Security program itself.
National Weather Service
The National Weather Service (NWS) provides weather, hydrologic, and climate forecasts and warnings for the United States, its territories, adjacent waters and ocean areas, for the protection of life and property and the enhancement of the national economy. NWS data and products form a national information database and infrastructure which can be used by other governmental agencies, the private sector, the public, and the global community
Earth As Art: A Landsat Perspective
This exhibition showcases
Landsat 7
images, from the collection of Landsat photographs held in the Geography and Map Division, which have been selected for aesthetic rather than scientific value.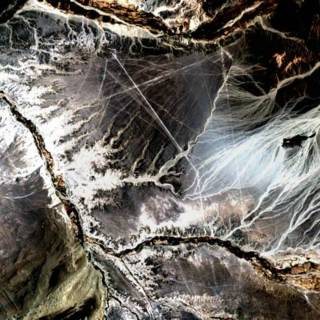 In the desert of southwest Peru, between the Andes Mountains and the Peruvian coast, lie huge geometric patterns and spirals, animal figures including a monkey, a spider and an 'owl man', and thousands of perfectly straight lines are immaculately etched onto the desert's surface. Known as the Nacza lines, the drawings have mystified scientists since they were first discovered in the 1920s.

These images are actual pictures of the Earth, created by printing visible and infrared data in colors visible to the human eye. Band combinations and colors were chosen to optimize their dramatic appearance